More construction photos can be found on the First East page.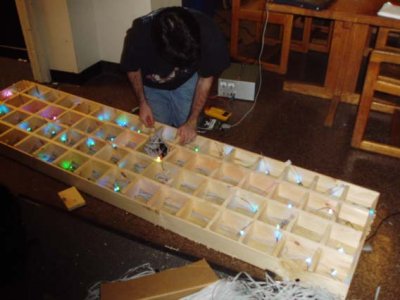 A module under construction.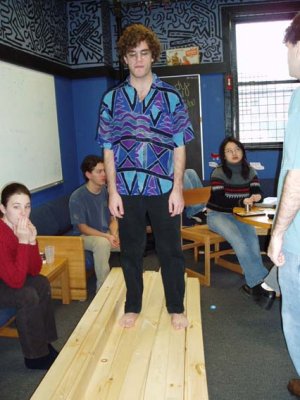 Disco dude Scott, standing on lumber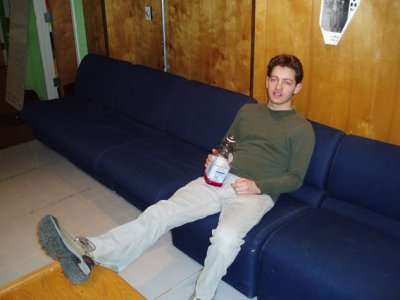 Disco dude Schuyler, relaxing on the couch.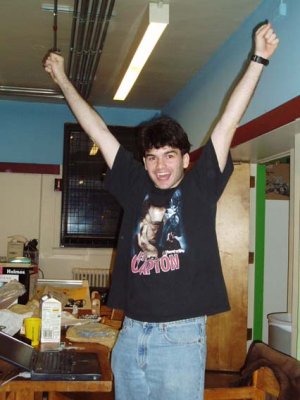 Disco dude Grant, in a rare optimistic mood.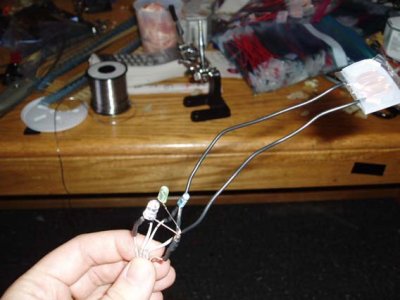 A cable for a single tile. There are 512 of these.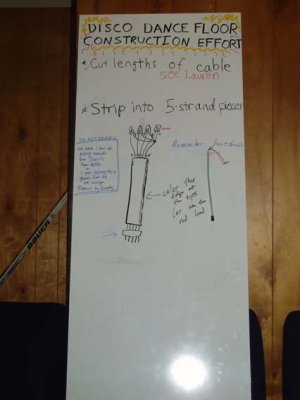 The best way to rally workers--a whiteboard in the lounge.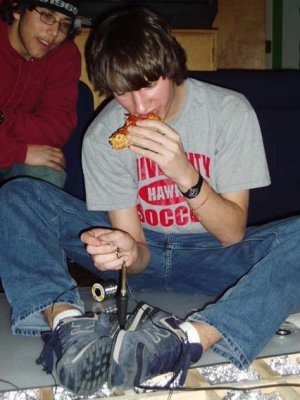 Mike the soldering god. And the reason this project got finished.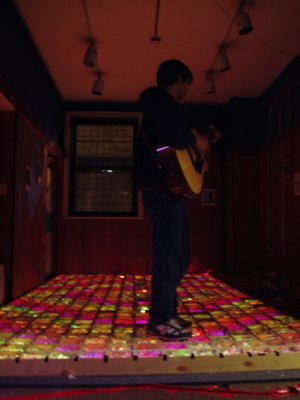 Mike relaxing on the yet to be covered floor.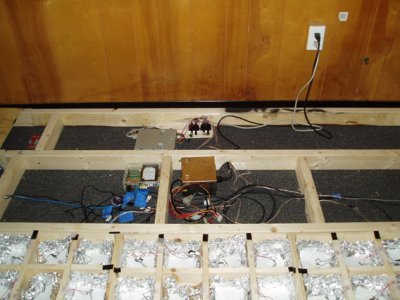 Wiring and power supplies on the side of the floor.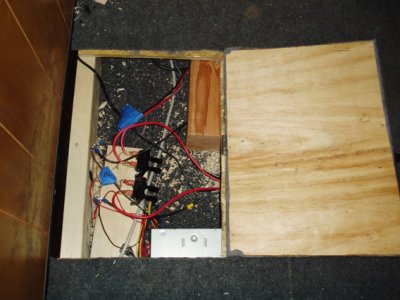 There are doors to access power switches and wiring.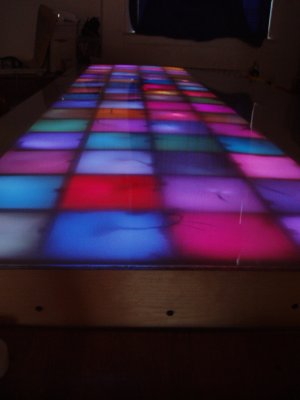 A test module on the table.